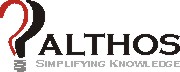 Billing Industry Dictionary is a free tool to get technical definitions and lookup industry terms from more than 11,000 terms, acronyms, and definitions.
Introduction to Telecom Billing Book

more details
Search Billing Dictionary

Transferred Account Procedures - TAP
Transferred accounting process (TAP) is a standard billing format that is primarily used for global system for mobile (GSM) cellular and personal communications systems (PCS). As of 2001, the versions of TAP, TAP II, TAP II+, NAIG TAP II, and TAP 3. Each successive version of TAP provided for enhanced features. Due to the global nature of 3G wireless and GSM, the TAP billing standard provides solutions for multi-lingual and multiple exchange rate issues. TAP3 was released in 2000 as a significant revision of TAP2. TAP3 has changed from the fixed record size used in TAP2 to variable record size and TAP3 offers billing information for many new types of services such as billing for short messaging and other information services. The TAP standard is managed by the GSM association at www.GSMmobile.com.

Telecom Billing Books

more details


Introduction to Telecom Billing Book




This book explains how companies bill for telephone and data services, information services, and non-communication products and services. Billing and customer care systems convert the bits and bytes of digital information within a network into the money that will be received by the service provide.





$11.99 Printed, $9.99 eBook