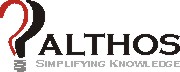 Billing Industry Dictionary is a free tool to get technical definitions and lookup industry terms from more than 11,000 terms, acronyms, and definitions.
Introduction to Telecom Billing Book

more details
Search Billing Dictionary

Real Time Billing
Real time billing involves the authorizing, gathering, rating, and posting of account information either at the time of service request or within a short time afterwards (may be several minutes). Real time billing is primarily used for prepaid services such as calling cards or prepaid wireless.

Real Time Billing Operation
This figure shows a real time prepaid billing system. In this example, the customer initiates a call to a prepaid switching gateway. The gateway gathers the account information by either prompting the user to enter information or by gathering information from the incoming call (e.g. prepaid wireless telephone number). The gateway sends the account information (dialed digits and account number) to the real time rating system. The real time rating system identifies the correct rate table (e.g. peak time or off peak time) and inquires the account determine the balance of the account. Using the rate information and balance available, the real time rating system determines the maximum available time for the call duration. This information is sent back to the gateway and the gateway completes (connects) the call. During the call progress, the gateway maintains a timer so the caller cannot exceed the maximum amount of time. After the call is complete (either caller hangs up), the gateway sends a message to the real time rating system that contains the actual amount of time that is used. The real time rating system uses the time and rate information to calculate the actual charge for the call. The system then updates the account balance (decreases by the charge for the call).

Telecom Billing Books

more details


Introduction to Telecom Billing Book




This book explains how companies bill for telephone and data services, information services, and non-communication products and services. Billing and customer care systems convert the bits and bytes of digital information within a network into the money that will be received by the service provide.





$11.99 Printed, $9.99 eBook