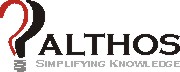 Billing Industry Dictionary is a free tool to get technical definitions and lookup industry terms from more than 11,000 terms, acronyms, and definitions.
Introduction to Telecom Billing Book

more details
Search Billing Dictionary

Major Trading Area - MTA
A geographic region within the United States where most of the area's distribution, banking, wholesaling is performed. The United States has been divided into 51 MTAs and personal communications services (PCS) licenses were granted based on MTA.

Telecom Billing Books

more details


Introduction to Telecom Billing Book




This book explains how companies bill for telephone and data services, information services, and non-communication products and services. Billing and customer care systems convert the bits and bytes of digital information within a network into the money that will be received by the service provide.





$11.99 Printed, $9.99 eBook