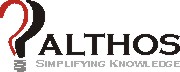 Billing Industry Dictionary is a free tool to get technical definitions and lookup industry terms from more than 11,000 terms, acronyms, and definitions.
Introduction to Telecom Billing Book

more details
Search Billing Dictionary

Caller Identification - Caller ID
Caller identification is an optional telephone service that provides a receiving telephone device with the phone number of the originating caller, which can be displayed to the destination person prior to receiving the call. The caller ID is transmitted as a data parameter in the SS7 Initial Address Message from the originating end switch to the destination end switch in the process of setting up the call. Some caller ID services can also provide directory name listing information derived separately from the LIDB database. Caller ID information is typically transferred as a type-202-modem-compatible data signal between the first two ringing cadence cycles of the alerting tone.

Telecom Billing Books

more details


Introduction to Telecom Billing Book




This book explains how companies bill for telephone and data services, information services, and non-communication products and services. Billing and customer care systems convert the bits and bytes of digital information within a network into the money that will be received by the service provide.





$11.99 Printed, $9.99 eBook