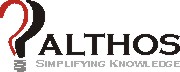 Billing Industry Dictionary is a free tool to get technical definitions and lookup industry terms from more than 11,000 terms, acronyms, and definitions.
Introduction to Telecom Billing Book

more details
Search Billing Dictionary

Automatic Message Accounting - AMA
Automatic message accounting - AMA is an automatic system for recording data describing the origination time of day, dialed number and time duration of a call for purposes of billing. The earliest systems used punched paper tape, later replaced by magnetic computer tape and then later magnetic computer disk. AMA is a term mostly used in the public network, and similar terms, some used in private, PBX, or inter-carrier systems are Call Detail Recording (CDR), Station Detail Message Recording (SMDR), and Automatic (calling) Number Identification (ACNI or ANI).

Telecom Billing Books

more details


Introduction to Telecom Billing Book




This book explains how companies bill for telephone and data services, information services, and non-communication products and services. Billing and customer care systems convert the bits and bytes of digital information within a network into the money that will be received by the service provide.





$11.99 Printed, $9.99 eBook