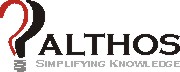 Billing Industry Dictionary is a free tool to get technical definitions and lookup industry terms from more than 11,000 terms, acronyms, and definitions.
Introduction to Telecom Billing Book

more details
Search Billing Dictionary

Automatic Call Distribution - ACD
ACD is a system that automatically distributes incoming telephone calls to specific telephone sets or station calls based on the characteristics of the call. These characteristics can include an incoming phone number or options selected by a caller using an interactive voice response (IVR) system. ACD involves the management and control of incoming calls so that the calls are distributed evenly to attendant positions. Calls are served in the approximate order of their arrival and are routed to service positions as positions become available for handling calls.

Automatic Call Distribution - ACD Operation
This figure shows a sample automatic call distribution (ACD) system that uses an interactive voice response (IVR) system to determine call routing. When an incoming call is initially received, the ACD system coordinates with the IVR system to determine the customer's selection. The ACD system then looks into the databases to retrieve the customers' account or other relevant information and transfer the call through the PBX to a qualified customer service representative (CSR). This diagram also shows that the ACD system may also transfer customer or related product information to the CSR.

Telecom Billing Books

more details


Introduction to Telecom Billing Book




This book explains how companies bill for telephone and data services, information services, and non-communication products and services. Billing and customer care systems convert the bits and bytes of digital information within a network into the money that will be received by the service provide.





$11.99 Printed, $9.99 eBook